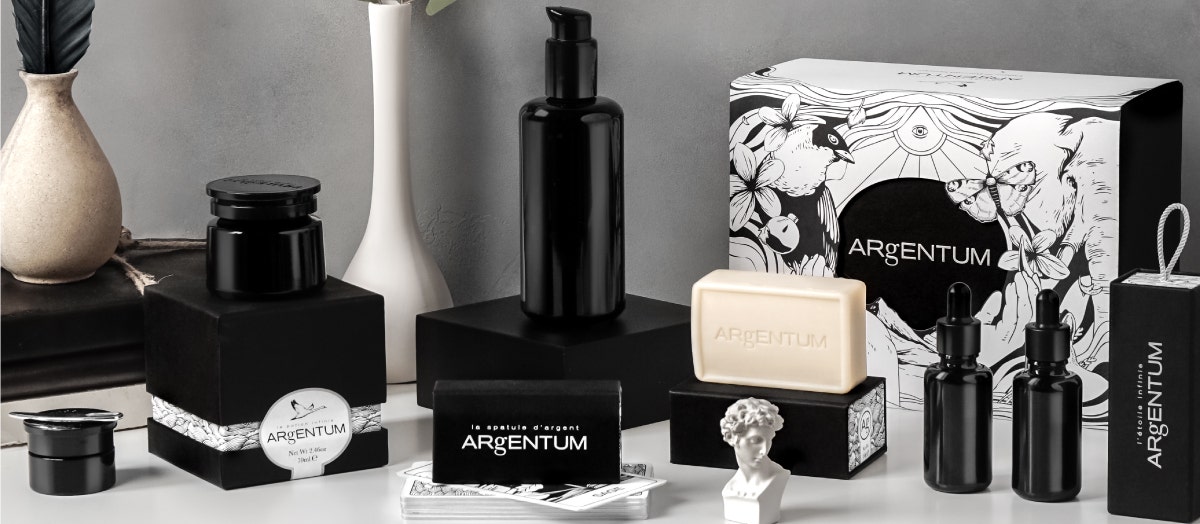 Argentum utilises the inherent strength of silver to deliver their award-winning 'la potion infinie'. After many years of research in the field of anti-ageing, Argentum has formulated a patented fusion of two vital ingredients - Silver Hydrosol & DNA HP.  The result is a natural, super-hydrating, restorative cream that visibly improves fine lines, wrinkles and the overall texture of your skin. Silver Hydrosol, the ultimate refinement and purest form of colloidal silver, regulates skin flora with its natural anti-bacterial properties.
DNA HP, based on the work of Nobel Prize winning scientists, is a natural marine-sourced ingredient that promotes cell regeneration, and crucially the production of collagen and elastin while reducing lipid peroxidation. Its high molecular weight results in excellent absorption, enabling optimum hydration, carrying 10,000 times its weight in water. This synergetic action results in tissue regeneration and acts as a powerful antioxidant.  With its bioactive formula, 'la potion infinie' affords a new experience for a visibly healthier complexion. Created meticulously in stages with precious ingredients sourced from all over the world, 'la potion infinie' is produced in France in very small quantities to maintain purity and efficacy.
Available exclusively in Hong Kong at BEYØRG.