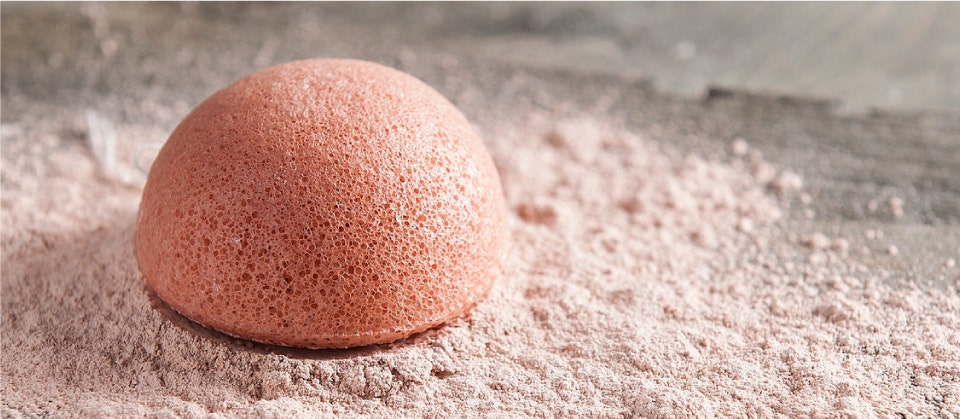 The Konjac Sponge is made in Korea with natural Konjac fibre - a revolutionary vegetable fibre from the root of the amorphophallus Konjac plant.  And, even better than being 100% natural, the sponges are fully environmentally friendly too.  These cleansing sponges contain nothing other than pure natural products. No colouring and No additives. Just straightforward, biodegradable healthy plant material with the only addition being a natural addition of French mineral clay and charcoal.
The Konjac plant has minimal impact on our planet's resources because it is highly sustainable. Konjac Sponges cleanse your skin while gently balancing its natural pH levels.  Made using the purest volcanic rock-filtered water Konjac sponges have been used for over a century in Japan.  Konjac is alkaline and contains water, lipids, magnesium, zinc, vitamins A, E, D, vitamins B1, B2, B6, B12, vitamin C, niacin, fatty acids, folic acid and fibre.
Available exclusively in Hong Kong at BEYØRG.