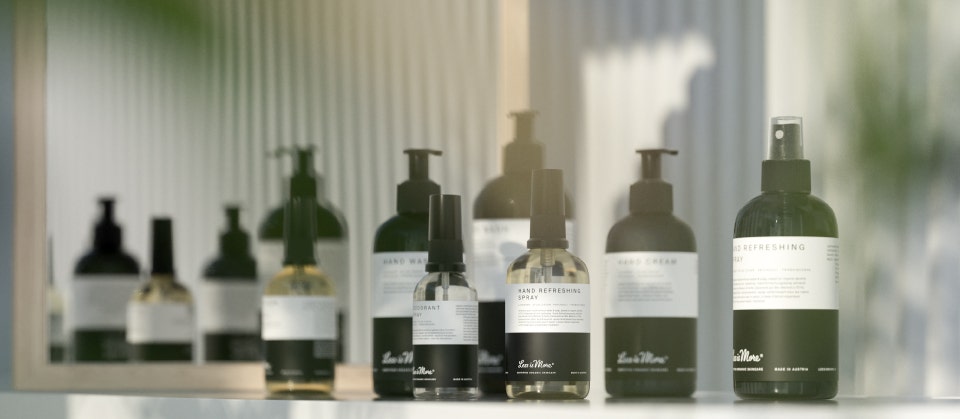 Certified Organic and Professional Haircare from Austria - 100% natural and non-toxic
Less is More creates a range of certified COSMOS ORGANIC haircare and styling products with exclusively natural ingredients made from renewable resources and grown on organic farms. These are carefully selected for effectiveness, purity and optimal skin compatibility and environmental impact.  
The purest essential oils used in the products guarantee their high effectiveness and the well-being of customers, essential requirements for every Less is More organic hair care product. Both session and salon stylists, international press and clients around the world value the award-winning products for their sustainability and exclusivity.
Available exclusively in Hong Kong at BEYØRG.