Sheet masks are routinely touted as miracle products with moisturising, brightening and tightening super powers. But have you ever stopped to think about what these serum-soaked masks are actually made of?
In 2015, an independent body tested range of sheet masks for their moisturising abilities, finding very little improvement in skin moisture afterwards. There's a reason these masks are scoring so low: the mask's ingredients. Find out what they really contain below….
The Toxic Truth Behind Sheet Masks
Hidden in many products – from food to cosmetics – are preservatives and additives that are intended to increase the life span of that product, and enhance its smell. The same is true of sheet masks, and, sadly, these nasty chemicals end up cancelling out most of the moisturising benefits these masks claim to have. Here is a list of the additives and preservatives found in your average sheet mask.
Preservatives
Preservatives like MIT, paraben, methylparaben, ethylparaben, propylparaben and butylparaben are commonly used in sheet masks, and they can cause allergic reactions in some people. Scientific research has also found a connection between parabens and breast cancer, as they may be able to interfere with the body's production of oestrogen, the primary female sex hormone. High levels of oestrogen in the body can increase the risk of breast cancer.
Synthetic chemicals – PEGs
Check the ingredients list of many toiletry and cosmetic products – from gel hand soaps and toothpaste to face cleansers – and you'll find PEGs listed there. PEG is an acronym for polyethylene glycol, a synthetic chemical compound with applications across medicine, industry and cleaning (surfactants for home and commercial spaces), and it is usually followed by a number. For example, PEG-7 or PEG-80. The numbers show how many units of ethylene glycol it contains; the higher the number, the harder it is for the skin to absorb it.
PEGs often contain small amounts of ethylene oxide, which is a known carcinogen (i.e. it causes cancer). What's more, EWG (American activist organisation Environmental Working Group) believes that the PEGs in many skincare products may contain 1,4-dioxane – a cancer-causing compound that occurs as an unwelcome side effect of an ingredient processing method designed to reduce skin reactions to petroleum-based ingredients.
Hong Kong lacks any PEG-related regulations nowadays. Luckily there are plenty of brands out there that refuse to use PEGs in their cosmetics – you just have to read your product's ingredient list carefully.
Perfume
What is 'perfume' actually made from? You might see it listed as an ingredient in your deodorant, your sheet mask or in your perfume, but you'll probably never find out what it means, because most governments don't require cosmetics brands to explain what ingredients such as 'perfume,' 'parfum' or 'fragrance' actually contain. What we do know, however, is that they often contain scent chemicals and compounds such as diethyl phthalate. As well as being associated with allergies and dermatitis, they can potentially affect the reproductive system, the respiratory system and the environment.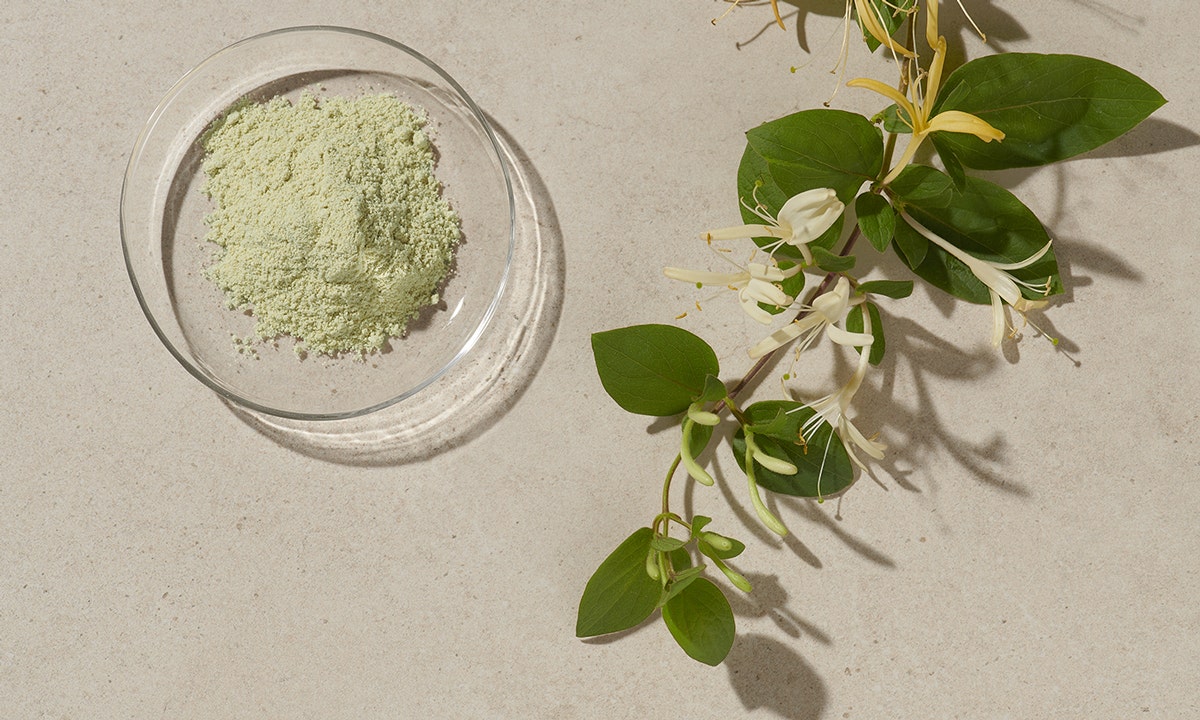 The Right Stuff: What to Look For
Material matters
What a sheet mask is made of matters, and the ingredients that mask uses to achieve its intended aims, matters. Sheet masks made from paper, bio-cellulose fibre or hydrogel are all compostable – however many of these products can be saturated in ingredients that are not biodegradable, so check the ingredients list before you buy.
Masks made using paper fibres are generally cheaper, but they don't adhere to the skin as well as bio-cellulose or hydrogel masks do.
If your sheet mask is designed to whiten and brighten, take a careful look at the ingredients list. That 2015 study found that certain masks use migratable fluorescent agents – many of which are used in a similar way in textile and paper products – to create that whitening effect on skin. These can be transferred onto the skin through direct contact, and, while there's no evidence they cause any long-term damage, they can cause allergic reactions in certain individuals, particularly those with more sensitive skin.
How do I choose an effective sheet mask?
In order to avoid putting harmful ingredients directly onto our skin – which is our largest organ, by the way, and which is perfectly designed to absorb gels, liquids and creams – we can either go through the ingredients list of every single cosmetic product we buy, including sheet masks, or we can choose the simpler route: buy products from a brand with a recognised organic certification. These certifications tell us that a third party is already keeping tabs on the ingredients in this brand's products, and they have done the hard work for us.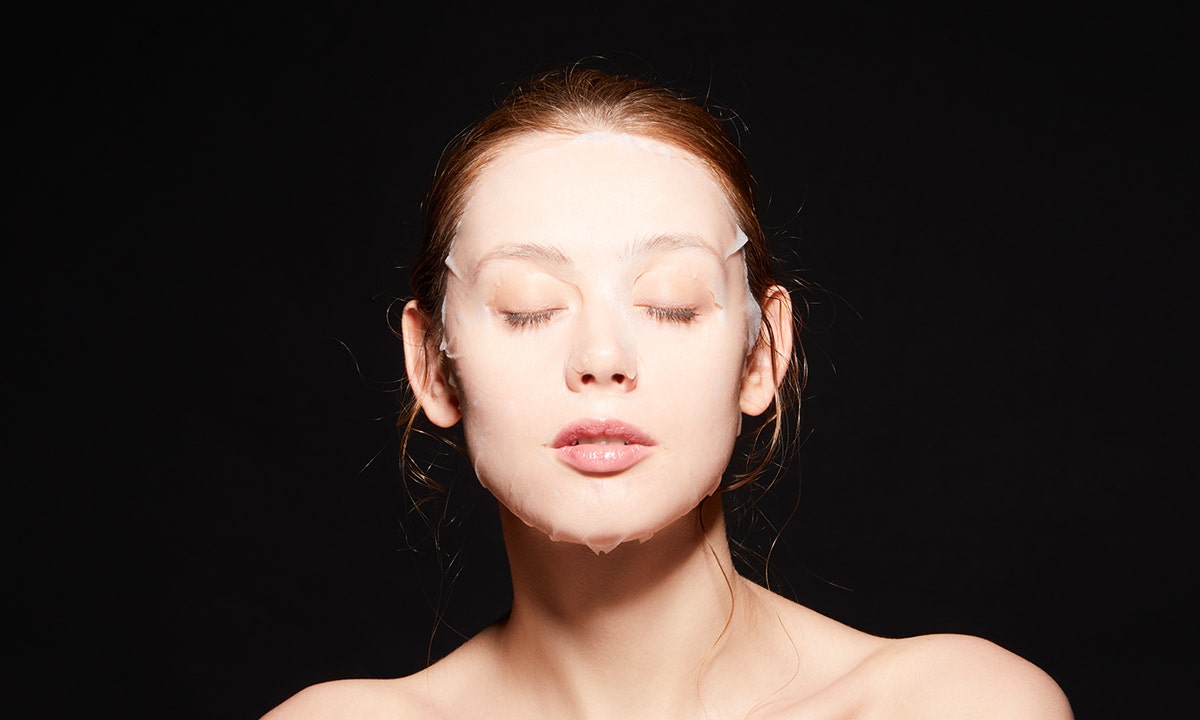 For happy skin and a happy world: sheet masks from An Organic Revolution
Introducing An Organic Revolution – A.O.R. The brand uses sheet masks made of 100% plant cellulose fibre that can absorb 50% more nutrients than conventional sheet masks. This enables the mask's ingredients to get right down to the skin dermis and deeply nourish the skin, locking moisture in, while firming, regenerating cells and boosting radiance.
The A.O.R standard:
COSMOS CERTIFIED ORGANIC
A.O.R products are all designed and manufactured in accordance with COSMOS's strict standards. Our masks do not contain synthetic preservatives, silicones, sulphates, polyethylene glycol, propylene glycol, phthalates, colour, fragrance, or any other nasties.
FRESHNESS
A.O.R believes in superb freshness. We only make a small batch for each order, and we immerse each mask in a biodegradable test tube to maintain its efficacy.
FOR ASIAN SKIN
A.O.R products are specially designed for delicate Asian skin.
ALL SKIN TYPES, EVEN SENSITIVE SKIN
A.O.R products are ideal for all skin types, even for sensitive skin, and for those who are pregnant or breastfeeding.
ECO-FRIENDLY PACKAGING
The test tube for each sheet mask is made from a biodegradable enzyme that breaks down in landfill. We use biodegradable paper and boxes for all A.O.R packaging. As an alternative to taking another box that will just end up in landfill, A.O.R customers can opt for our reusable travel pouches instead.
FRESHLY MADE IN AUSTRALIA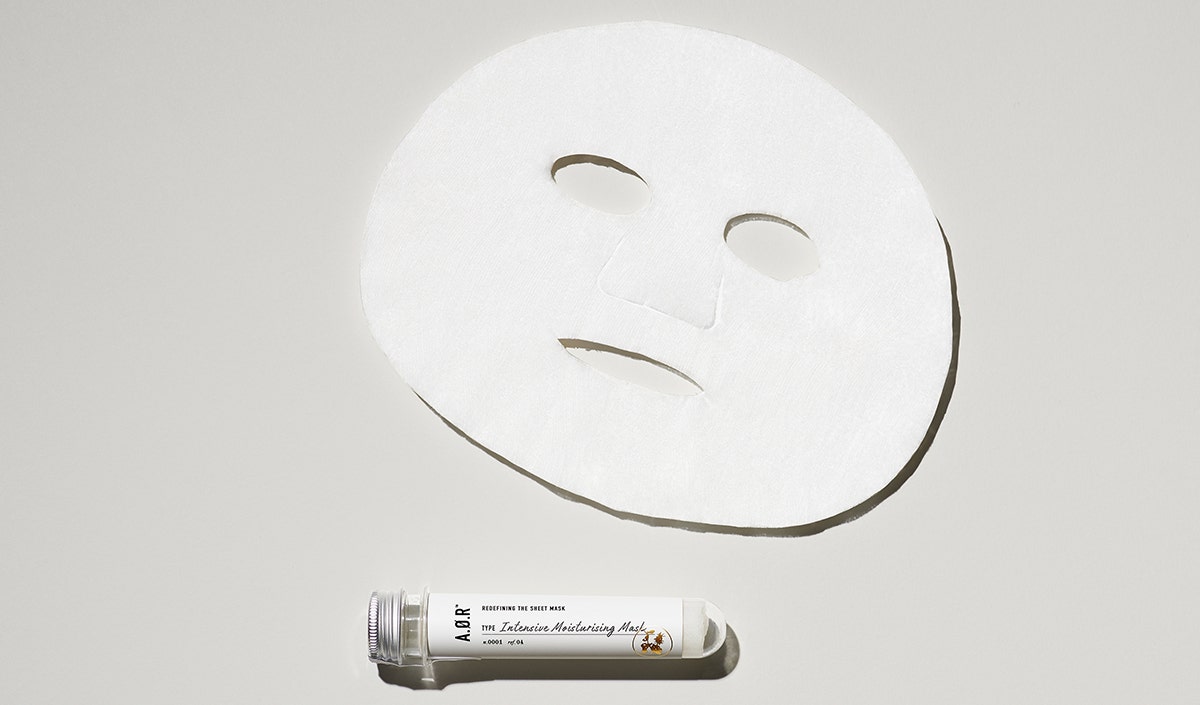 THE MASK
Made from 100% plant cellulose fibre, this sheet mask is designed to hold as many nutrients as possible, enabling them to penetrate the dermis and deeply nourish the skin. This revolutionary new mask material is super-thin, super-breathable, super-comfortable, easy on your skin and environmentally friendly.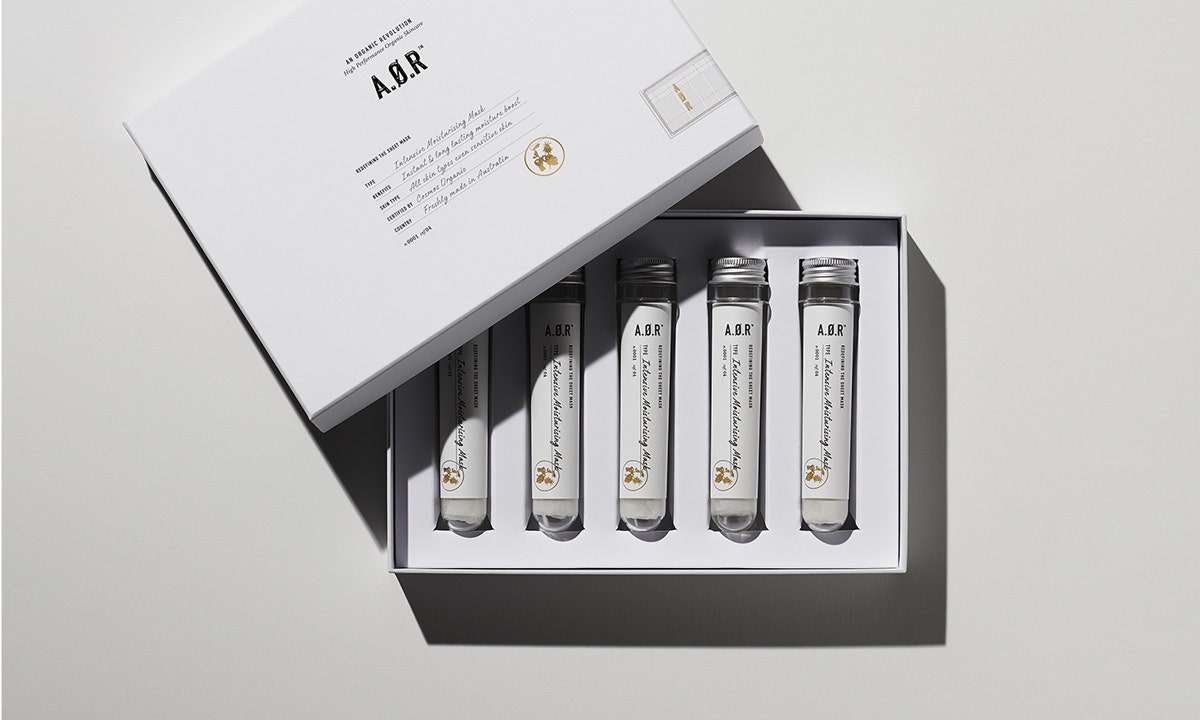 A.O.R Intensive Moisturising Mask
A revolutionary sheet mask made of 100% plant cellulose fibre that absorbs 50% more nutrients than conventional sheet masks and that locks moisture in, firms, regenerates cells and boosts radiance. This water-free mask hydrates and brightens skin with 100% organic vitamin C-rich Kakadu plum, Aloe barbadensis leaf juice, Pepper berry extract and Sodium Hyaluronate. It's like a mask and serum all in one, leaving you with clear, youthful, bright, radiant and baby-soft skin. It delivers next-level nourishment, visibly reducing the appearance of fine lines and plumping the complexion, while enhancing the skin's natural elasticity. This is the ultimate rescue mask for travel, and for pre- or post-party.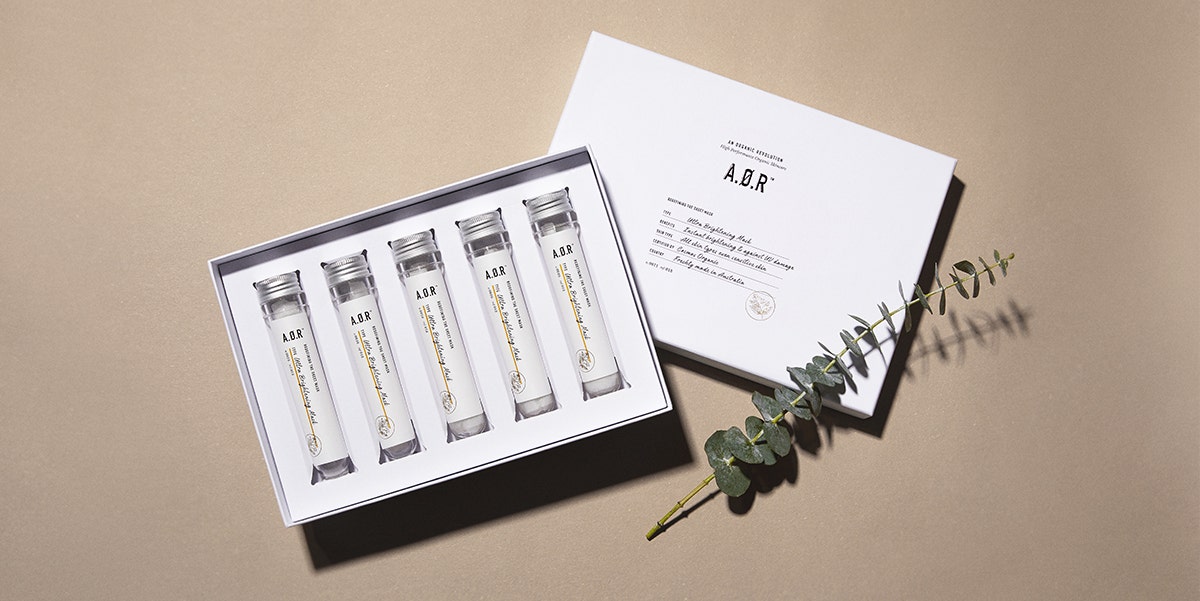 Rich in vitamin C-packed ascorbyl glucoside, olive leaf extract, ascophyllum nodosum extract and salix alba bark extract, this mask noticeably fades dark spots and freckles for lighter, brighter, smoother skin. Acting as a mask and serum in one easy-to-use product, the Ultra Brightening Mask delivers long-lasting benefits. It repairs discolouration damage at a deep level, while strengthening the skin's connective tissue. Get away from dull, dry skin and uneven tone: with this highly brightening mask, complexions take on a radiant translucence. This the ultimate must-have – a luxurious, smoothing treatment for aging skin or skin showing signs of UV damage.