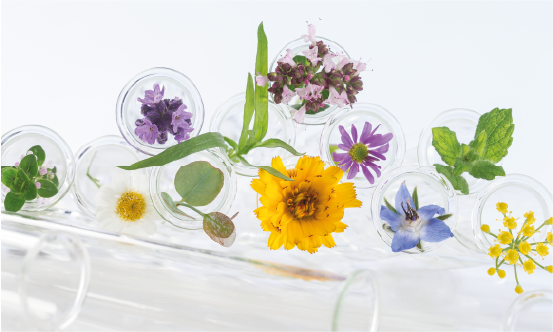 There's a lot of talk about whether the skin is an impenetrable barrier, or whether we absorb the chemicals we put on our skin. The data so far suggests that the dermal layer does act as a barrier, to some extent – but that some chemicals do penetrate, especially when they're combined with other chemicals.
In labs, scientists will test one chemical and its effect on humans when ingested or absorbed through the skin. They don't, however, test how a mix of chemicals affects us, and it's this grey area that's concerning, particularly when it comes to skincare.
Some of the synthetic ingredients found in beauty products do have beneficial effects on our skin. But when you think about the mix of chemicals you're probably ingesting or absorbing without even realising it (the herbicides in your food, the chemicals in your hand sanitiser, for example), why add any more toxins into the mix when there are incredibly effective – and much safer – natural alternatives on the market?
Today, organic beauty chemistry has reached new heights. Many natural alternatives are as effective, if not more so, than their synthetic counterparts. Here, we've listed three common synthetic ingredients and their natural alternatives.
1. ASCORBIC ACID (SYNTHETIC) VS. ASCORBYL GLUCOSIDE (NATURAL)
Both ascorbic acid and ascorbyl glucoside are forms of vitamin C, a powerful antioxidant that assists with evening skin tone and helps brighten the complexion. It's clinically proven to promote collagen synthesis, reduce skin hyperpigmentation and wrinkles within six weeks.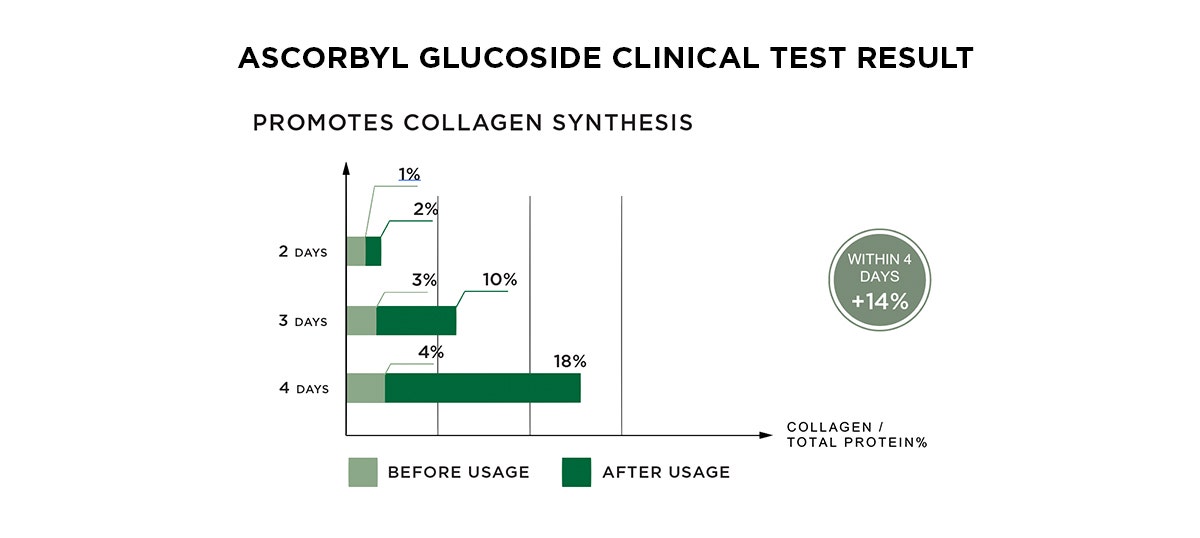 It's well-known that, when applied to the skin, ascorbic acid, a water-soluble form of vitamin C, can lead to brighter, healthier, younger-looking skin. The problem, however, is that ready-made ascorbic acid serums lose their efficacy over time. Heat, oxidation, and reactions with metal ions and other common cosmetic ingredients can cause the ascorbic acid to degrade, leading to discolouration in the cosmetic formulation and severely affecting the ability of the vitamin C to provide the benefits of youthful, healthy skin it's supposed to. The oxidised form of ascorbic acid will also cause photosensitivity, making it unsuitable suitable for use during the day.

Ascorbyl glucoside, meanwhile, is another form of water-soluble vitamin C that can be made naturally from potato starch, using a fermentation process. It converts to vitamin C in its active form once applied to the skin – and it is this prolonged conversion process that ensures its consistent and sustained potency.
Ascorbyl glucoside's formulation stability is impressive; it resists discolouration and degradation, while retaining all its lightening and anti-aging properties. Plus, it doesn't oxidise easily and it doesn't lead to photosensitivity, so you can use it during the day. Regardless of the skin's pH value, it will provide a prolonged brightening effect. What this means is you only need 2% of ascorbyl glucoside to achieve the same potency as 15% of ascorbic acid.
RELATED PRODUCTS: VITAMIN C SERUM, TRIPLE VITAMIN SERUM, HYDRATING CREAM MASK
2. HYDROQUINONE (SYNTHETIC) VS. ASCOPHYLLUM NODOSUM EXTRACT (NATURAL)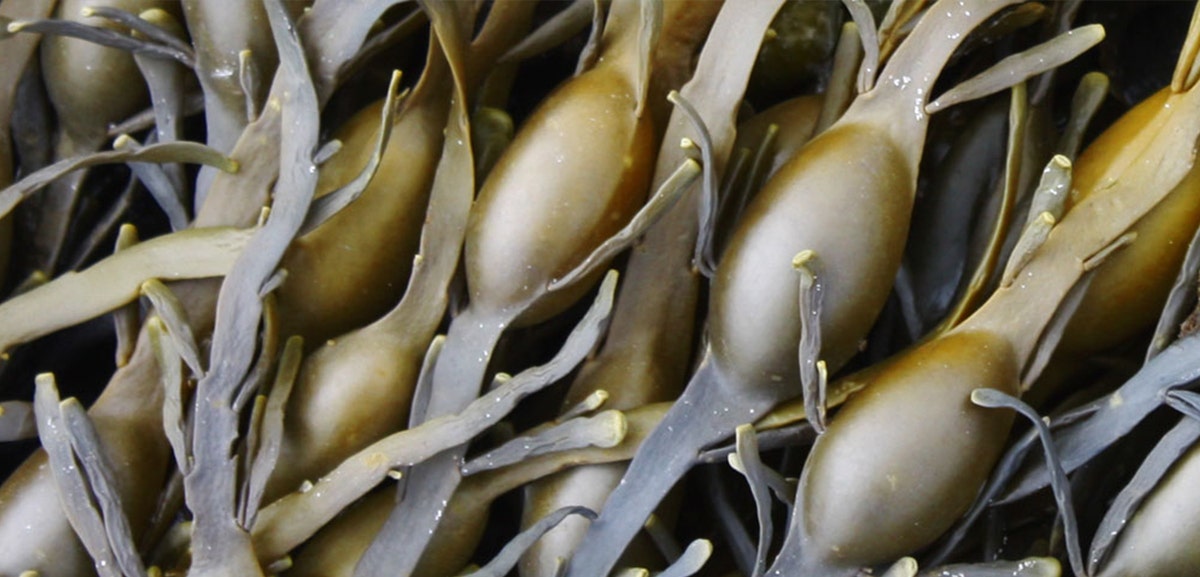 Hydroquinone is used to lighten dark skin spots such as age spots, sun spots or freckles. There are, however, a number of risks associated with skin-lightening products that contain hydroquinone at concentrations greater than 2%. These products can cause severe skin redness, burning or skin discolouration. Since 2006, hydroquinone has even been listed as a possible carcinogen by the US Food and Drug Administration (FDA).
In-vitro tests show that ascophyllum nodosum extract inhibits the production of tyrosinase, the key enzyme in melanin formation (pigmentation). Benchmark-tested in the same conditions, it produces similar activity and results to hydroquinone, without causing any skin irritation.
Ascophyllum nodosum is the most active brown algae particularly present on Europe's north-western coastline. Featuring a unique, purified fucoidan-phloroglucinol complex, this powerful skin-whitening ingredient can visibly reduce skin pigmentation. By inhibiting 88% of the activity of tyrosinase, it helps improve skin pigmentation by up to 36.3% in just 28 days.

RELATED PRODUCTS: VITAMIN C SERUM, HYDRATING CREAM MASK
3. RETINOL (OFTEN SYNTHETIC) VS. VIGNA ACONITIFOLIA SEED EXTRACT (NATURAL)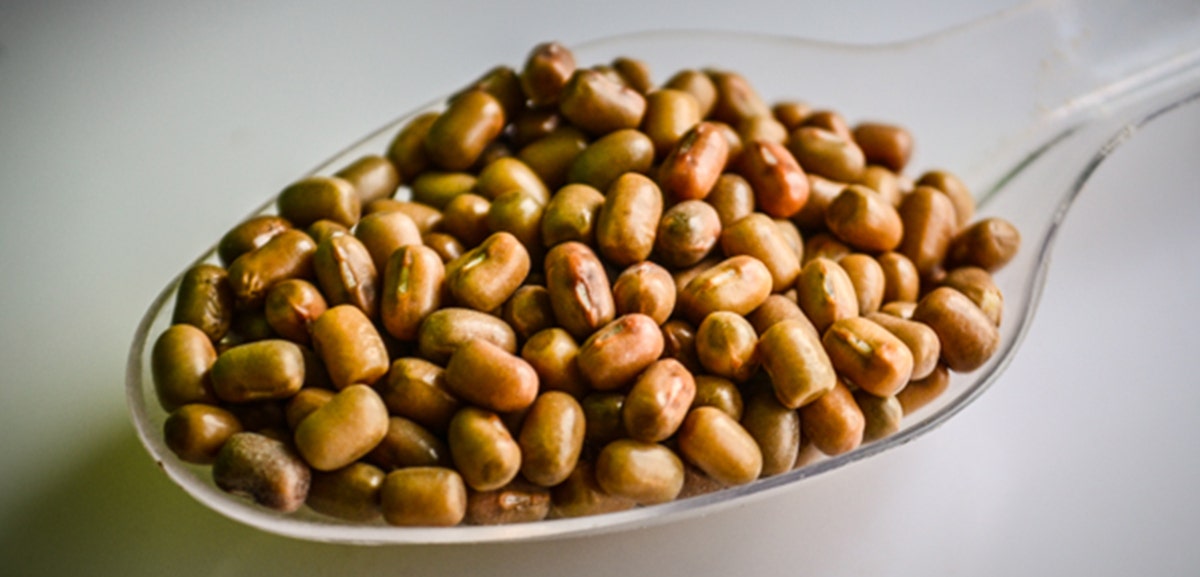 A form of vitamin A, retinol is considered a benchmark for anti-aging treatment and has proven effective in aiding cellular renewal. There are, however, huge differences between natural and synthetic retinol. Retinol is naturally found in rosehip seed oil and is safe to use during pregnancy.
Synthetic retinol, meanwhile, is classified as a high hazard skincare ingredient by the EWG (Environmental Working Group – a non-profit rating and educating on skincare, supplements, food and more). Plus data from an FDA study indicated that, when applied to the skin in the presence of sunlight, synthetic retinol can speed up the development of skin tumours and lesions.
Synthetic retinol can also make the skin very photosensitive, as well as leading to skin redness and flaky skin. If synthetic retinol is over-used for long periods of time, the skin will get thinner and become sensitive.
Vigna aconitifolia seed extract is a safer alternative that has been shown to have effects similar to retinol, while offering improved tolerance and better stability. What's more, it doesn't irritate the skin – making it suitable for all skin types, including sensitive skin. It's also considered safe for pregnant women, and it's not shown to cause photosensitivity, meaning it can be applied to skin during the day.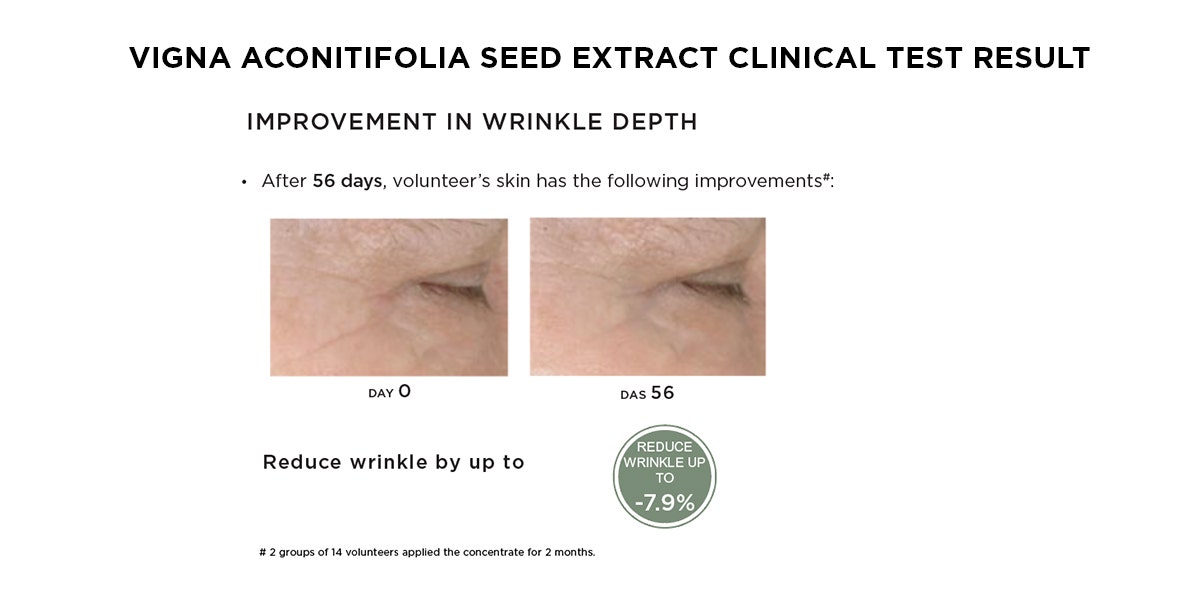 This natural alternative to synthetic retinol provides the skin with the age-defying benefits of Vitamin A. It aids in stimulating cell turnover and protects the dermis to slow down visible signs of aging. Clinical results demonstrated that daily use over a period of four weeks led to increased collagen production and a visible reduction in the depth of wrinkles.
RELATED PRODUCTS: TRIPLE VITAMIN SERUM, ANTI WRINKLE CONCENTRATE